Kevin Garnett has been out of the NBA for roughly seven years now, but is still collecting a paycheck from one franchise. The former MVP set up one of his final deals to make sure he was still bringing in money after his playing days were over.
For some athletes, they have a short window to make as much money as they can before retirement. Understanding this, Kevin Garnett set himself up for the future. It recently came out that the Boston Celtics are still paying him because of how he structured his contract. Instead of getting all the money right away, the All-Star forward has been collecting small sums in recent years. Gernett is set to make five million dollars this year.
•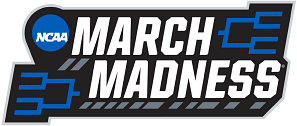 Garnett signed his final contract with the Celtics in the summer of 2012, inking a three-year deal worth $36 million. He spent six seasons with the franchise and helped lead them to a championship alongside Paul Pierce and Ray Allen in 2008.
---
How much money has Kevin Garnett made in his entire career?
After being drafted fifth overall by the Minnesota Timberwolves in 1995, Kevin Garnett went on to play 21 seasons in the NBA. Along with being one of the greatest power forwards ever, he did well for himself from a financial standpoint.
During his two decades in the league, Garnett made over $334 million dollars. The most he ever made in one year was $28 million. That came in 2004, the same year he was named league MVP as a member of the T-Wolves.
After his rookie deal, Garnett signed a six-year deal worth $126 million with Minnesota. When that ran out in 2004, he signed another extension worth $100 million over five years.
In July of 2007, Garnett was traded from the Timberwolves to the Boston Celtics. From there, he inked a three-year deal worth $51 million and then another valued at $36 million in 2012.
Following a brief stint with the Brooklyn Nets in 2015, Garnett returned to Minnesota to finish his career with the franchise that drafted him. In the summer of 2015, he would sign the final contract of his career. It was a two-year deal worth $16.5 million.
Garnett called it a career following the 2015-16 season, and was enshrined into the Basketball Hall of Fame as a player in 2020. Some of his career accolades include being a 15-time All-Star, one-time champion, one-time MVP and one-time Defensive Player of the Year.
Edited by Kevin McCormick