Analysts at DappRadar say the decline in funding is due to the distinct market dynamics of 2023.
Web3 gaming projects raised $600 million in Q3 2023, which is 50% lower than in Q3 2022, according to data provided by DappRadar. Although the number of deals in the third quarter was not specified, the analysts say that web3 gaming raised $2.3 billion since the beginning of 2023.
However, as noted by DappRadar, venture capitalists (VCs) such as Andreessen Horowitz (a16z) were not interested in gaming projects only as the significant allocation (nearly 44% of all funds) was towards investment firms this time.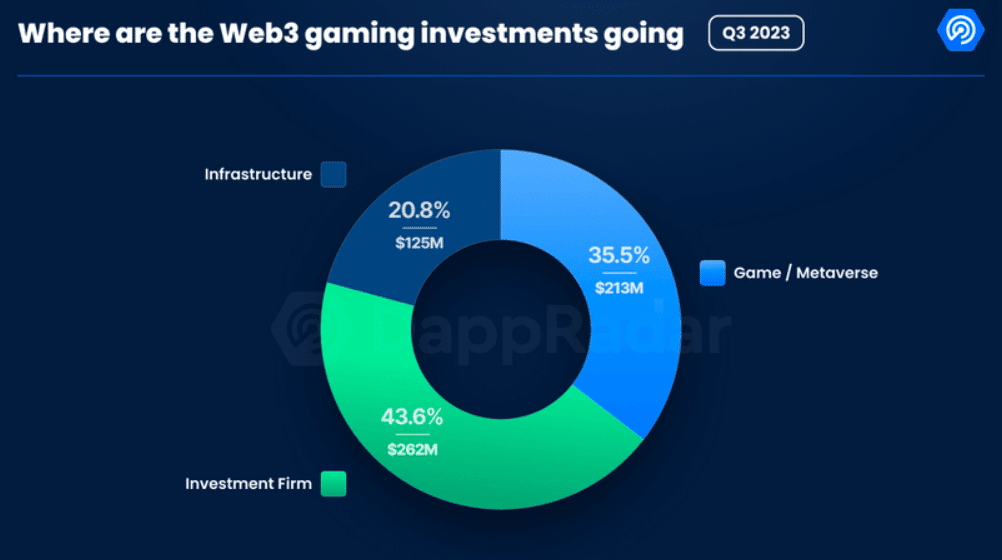 Despite this investment sentiment shift, DappRadar says that investors' strategy "underscores the confidence and commitment VCs hold for the future of this domain."
This shift also coincides with other sectors, such as social decentralized applications gaining traction, which may pose challenges for web3 gaming startups struggling to find a silver bullet to gain more users and evolve business models, according to analysts.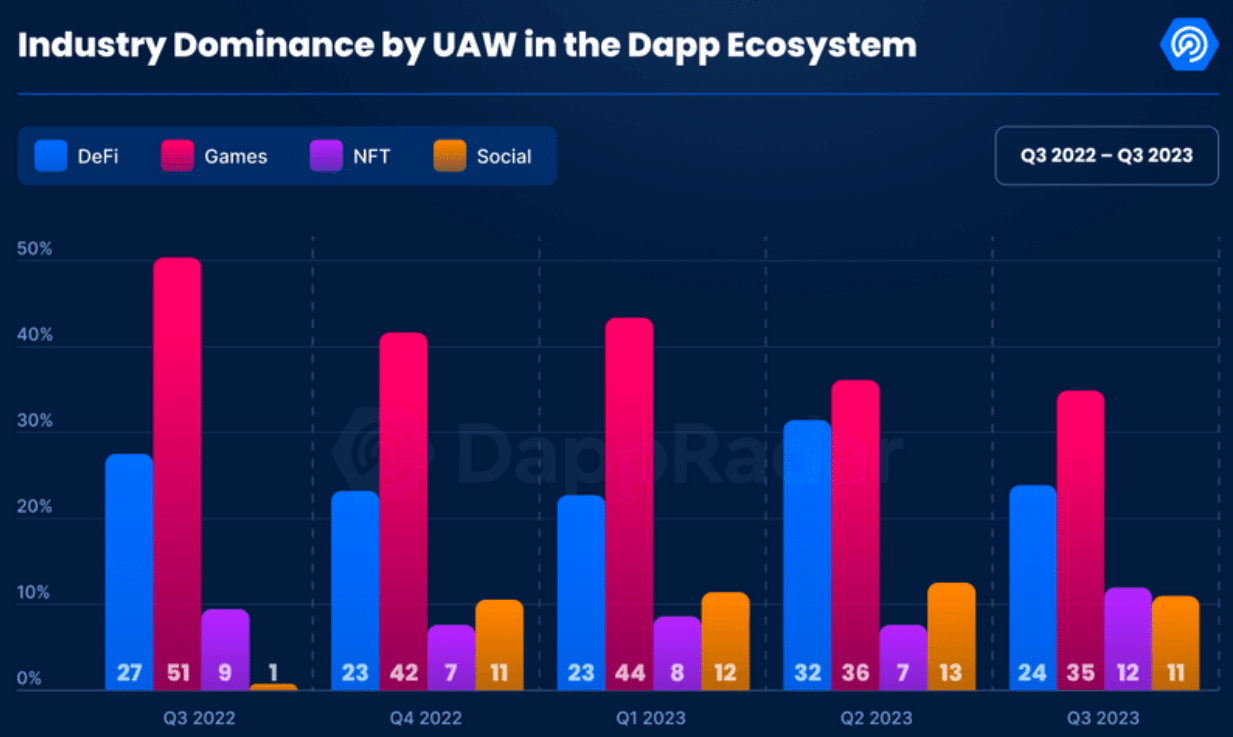 On the on-chain level, the activity around gaming projects has been falling steadily for the last four quarters, as in Q3 2023, gaming projects generated only 35% of all activity across various blockchain networks.
Although this figure is considerably higher than what non-fungible tokens (NFTs) or social applications could generate, it is a far cry from Q4 2022, when gaming projects witnessed a 50% dominance in unique active wallets.
Follow Us on Google News