During last week's Miami Dolphins win over the New York Giants, a fan attempted to intercept a touchdown ball wide receiver Tyreek Hill was trying to give to his mother.
Hill had just scored a 69-yard touchdown and made his way toward the end zone seats in search of his mom.
He tossed the ball into the stands, and it was snagged by a Dolphins fan. 
Hill's mom, Anesha Sanchez, appeared to tell the overzealous fan she was the star wide receiver's mom, and the man surrendered the touchdown ball.
CLICK HERE FOR MORE SPORTS COVERAGE ON FOXNEWS.COM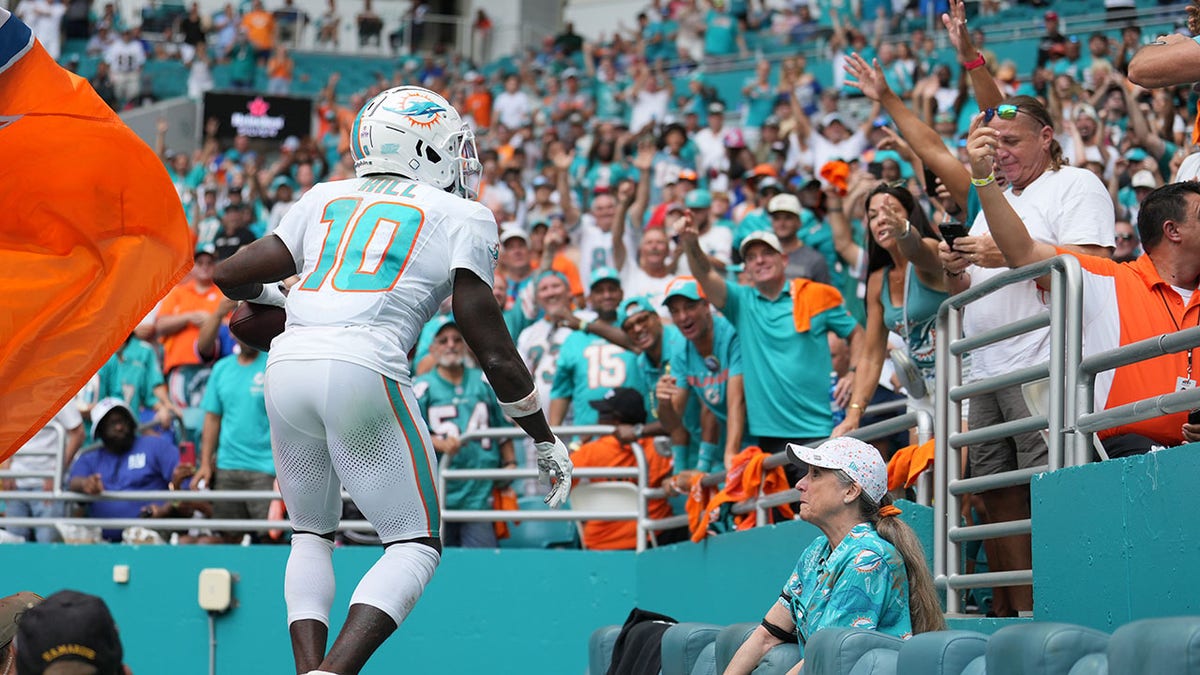 Hill talked about the interaction after the Dolphins' 31-16 win over the Giants. Miami improved to 4-1 on the season.
"My mom told me before the game, as she was riding over, 'I need to be a part of your touchdown celebration today.' And I was like, 'Mama, I'm gonna get fined.' And she was like, 'I don't care about that. I need to be a part of [it] today. Make it about mama,'" Hill said via USA Today.
NFL DECIDES NOT TO PUNISH DOLPHINS' TYREEK HILL FOR JUNE MARINA INCIDENT
Apparently Hill does not have any hard feeling toward the fan. A social media video showed Hill surprising the fan with an autographed football and jersey.
Last week, Hill made it clear "nobody messes with" his mother.
"So, when I scored, I was calling her down. She was making her way down, and when I gave it to her, a guy took it. Somebody took it. My mama, [she is] a bulldog. She was like, 'What? Get my ball, boy.' I got a flag for it. It was worth it though. Team Mom all day. … Nobody messes with mama."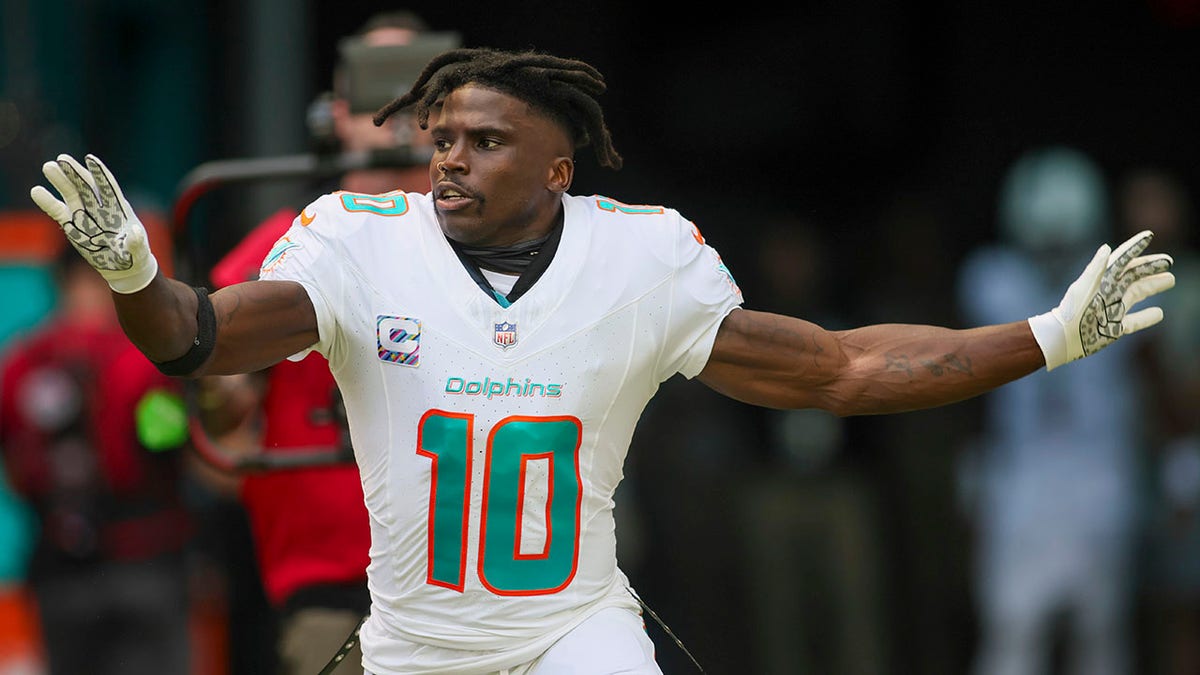 Toward the end of the video, Hill and the fan were seen sharing a laugh over the viral moment. The fan expressed gratitude for Hill giving him the autographed memorabilia.
"He gave me a ball … went out of his way to give me a football. This is totally awesome," the fan said in the video.
Hill finished last week's game against the Giants with eight catches for 181 yards and a touchdown.
CLICK HERE TO GET THE FOX NEWS APP
The Giants fell to 1-4. Hill and the Dolphins play a second straight home game when they take on the winless Carolina Panthers in Week 6.
Fox News' Ryan Gaydos contributed to this report.