Lauren Miller is sharing her story about an alarming health discovery she previously faced.
The actor and comedian unexpectedly revealed at the University of California, Los Angeles's (UCLA) Neurosurgery Visionary Ball in Beverly Hills this week that she had a brain aneurysm — and only found it after being inspired by the "Hilary for Charity" nonprofit, which she co-founded with her husband Seth Rogen, to get a full-body MRI.
Miller, whose grandmother and mom had dementia, said during her speech at the gala that she wanted to "take a deeper look at anything that could possibly be lurking inside me that would affect my longevity." She discovered just that in 2018.
"They found, of course, this sort of aneurysm in my head," the 42-year-old told her audience. "So, of course, this was terrifying information and made me think of my great-grandmother, whose fate I certainly didn't want to mimic. Fortunately, it was relatively small."
She added, "I did what the doctors recommended that I do, which is have annual MRIs [to] track the size."
Miller explained the aneurysm was small and remained so — "until it didn't" — as doctors noticed its sudden growth in the spring of 2022. The actor eventually found solace in Dr. Geoffrey Colby at UCLA, who "answered every single question" she had.
Miller decided to go under the knife to have the aneurysm removed.
The "Superbad" actor, who married Rogen in 2011 and launched "Hilarity for Charity" with him, previously told People her most valuable advice for any and everyone is to "know yourself, know your numbers, know your genetic risk factors."
The comedian naturally opted to pepper her sincere speech Wednesday with some humor.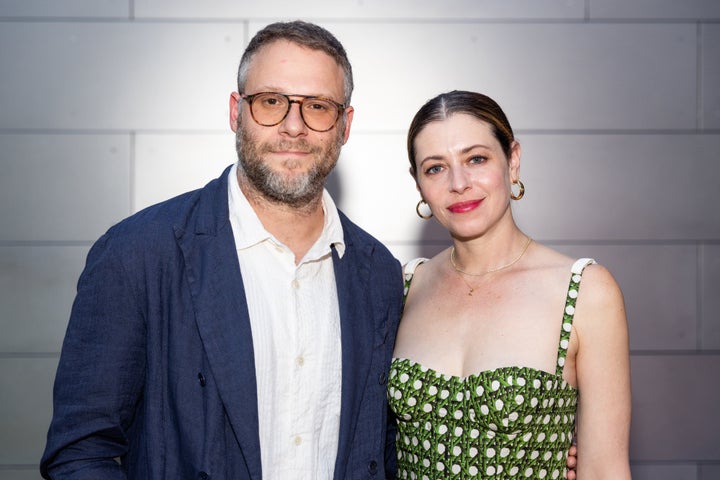 "I'm truly endlessly grateful to Dr. Colby … and the entire staff at UCLA who guided us through this scary experience that I'm truly grateful to have overcome," she said, per People. "I'm truly thankful that I won't be dying at this dinner table or any others anytime soon."
Miller became undeniably serious about brain health after her mother was diagnosed with early-onset Alzheimer's at 55. Rogen followed suit after tying the knot with her — and testified before Congress about the need for further Alzheimer's research in 2014.
He was naturally just as funny as Miller was on Wednesday when he did.
"I've seen the massive amount of financial strain this disease causes, and if the American people ever decide to reject genitalia-driven comedy, I will no longer be able to afford it," he said. "I can't begin to imagine how people with more limited resources are dealing with this."
For Miller, the first step is being aware — and not being scared to seek information.
"Don't be afraid to deep dive into that," she told People. "Because there are things that you can do to modify your genetics and to make lifestyle changes and live a brain-healthy life and potentially either delay or maybe even prevent dementia or Alzheimer's."