A man has turned to Reddit to ask fellow users if he's wrong for not wanting to name his son Charles, after his wife's late brother, because his son's name would apparently then be Charles Manson – the same name that was given to the convicted murderer and cult leader of the 1960s.
The anonymous Reddit user, ThrowRA_Names12, consulted the popular "Am I the A——" subreddit, where users submit queries on non-violent conflicts to see if they may be the offender in a social dispute.
ThrowRA_Names12 wrote that his wife of four years, Melissa, 31, is eight months pregnant and was considering naming their son Charles in honor of her brother.
REDDIT USER CLAIMS PARENT CONSIDERED BABY NAME LINKED TO FUNGAL INFECTION: 'I WOULDN'T RISK IT'
"A few weeks ago her brother unexpectedly passed away of a heart attack at the age of 35," ThrowRA_Names12 wrote on Monday, April 3. "We were both shocked and devasted [sic]. He was a great man who was always healthy, and we were very close to him. Nobody saw it coming. He left behind his wife and three kids."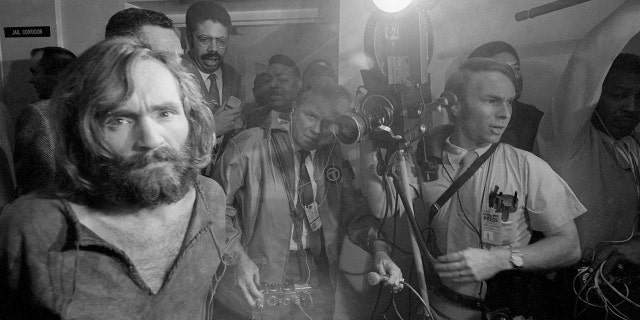 "Melissa now wants to name our son after her brother," he continued.
ThrowRA_Names12 wrote that he usually wouldn't have a problem with the kind gesture, but since his last name is Manson and his wife has also legally taken his surname, that would leave their son with the name Charles Manson.
Charles Manson was formerly known as Charles Milles Maddox, according to the California case, People v. Manson. In July 1969, Manson ordered a member of his Manson Family cult to murder Gary Hinman, a California-based musician, which led to an investigation that uncovered the crime syndicate, according to several news reports.
Authorities went on to discover the Manson Family cult was also responsible for a string of murders committed in Los Angeles in August 1969, including pregnant actress Sharon Tate, coffee heiress Abigail Folger, celebrity hairstylist Jay Sebring, delivery salesman Steven Parent, Polish writer Wojciech Frykowski, supermarket executive Leno LaBianca and his wife Rosemary and stuntman Donald Shea, according to the California Department of Corrections and Rehabilitation's news release announcing Charles Manson's death in 2017.
Manson was convicted of first-degree murder on seven counts and conspiracy to murder on Dec. 13, 1971, Fox News Digital previously reported.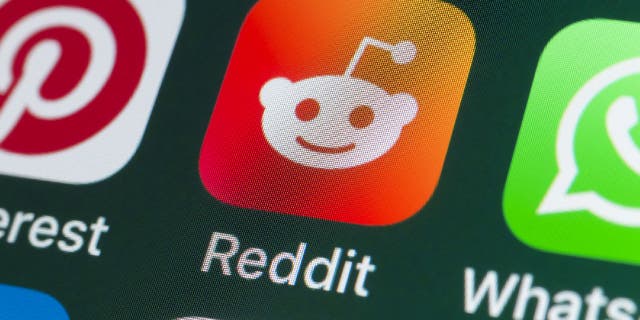 Knowing of Manson's crimes, Reddit user ThrowRA_Names12 wrote that he expressed his concerns over naming his son Charles Manson, but his wife initially thought that "nobody would notice or care," and she felt opting out of the name would be disrespectful to her late brother.
POPULAR BABY NAMES FROM THE 1980S THAT COULD MAKE A COMEBACK: FROM MICHAEL TO JESSICA
"So, should I let this go and just name our son after a guy who has been so important in Melissa's life?" ThrowRA_Names12 asked Reddit users. "I really do not want our kid to have to go through life having the same name as a serial killer. Imagine how hard it would be to get a job."
The Reddit post has received over 4,400 upvotes and users in the subreddit almost unanimously agreed that ThrowRA_Names12 is not in the wrong for being resistant to the name.
Reddit users tried suggesting variations of the name Charles, such as Charlie or Charley, as a middle name or nickname as a potential compromise.
"As this post is showing people clearly still remember the name Charles Manson and you're setting your kid up for, at best, teasing and at worst having to deal with people thinking he/your family approve of the things that man did," one of the post's top commenters wrote, adding, "definitely stick to your guns here."
BABY NAMES THAT ARE REPORTEDLY BANNED IN AMERICA: WHAT TO KNOW   
Other Reddit users suggested the couple choose the wife's brother's middle name, if he was given one, instead of the name Charles, since ThrowRA_Names12's wife doesn't want to use her maiden name for their son, ThrowRA_Names12 claimed in the post.
Some also recommended several variations of the name Charles in different languages, including Charlemagne, Charlton, Charleston, Carl, Karl, Carlo, Carlos, Carolus, Chuck, Chas, Karal and Cathal.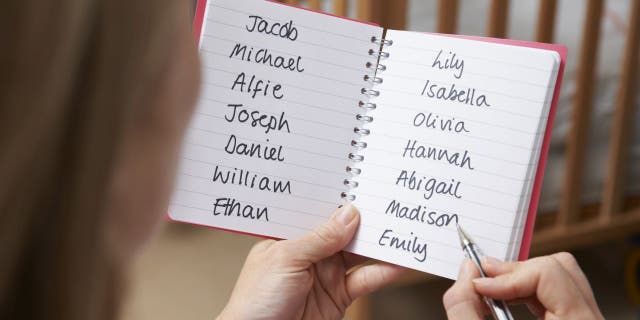 The name Charles is a French name of Germanic origin and it means "free man," according to Namberry, an online baby name resource.
One Redditor who claims to share a name with an infamous serial killer acknowledged that he's experienced teasing "every day" of his life, but on a positive note, he believes his name has given him an advantage because it makes him memorable and has piqued hiring managers' curiosity.
"I landed interviews just because the interviewer wanted to see the person who had my name," the Reddit user wrote. "My first job was because the manager wanted to make fun of me, but ended up liking me. Every interview I have had, they have mentioned my name, and it helps to stick with them, which means they will remember me over others. It can open doors that would normally be closed."
CLICK HERE TO SIGN UP FOR OUR LIFESTYLE NEWSLETTER
Fox News Digital reached out to ThrowRA_Names12, who responded through Reddit's chat feature.
ThrowRA_Names12 replied by saying he and his wife have come up with a compromise.
"We will be naming our child Cian Summit Manson," ThrowRA_Names12, who claims his name is Aaron Manson, wrote to Fox News Digital.
ThrowRA_Names12 declined to provide proof of name due to privacy reasons, according to the message sent to Fox News Digital over Reddit.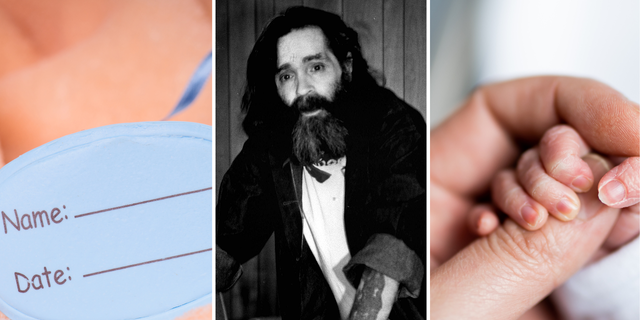 The name Cian is of Irish origin and means "ancient" and Summit is an "English word name" that means "highest point of a mountain," according to Nameberry.
FOLLOW US ON FACEBOOK FOR MORE FOX LIFESTYLE NEWS
"Melissa did some more research on Charles Manson, and also read my Reddit post, and agreed that it would be unkind to subject our unborn son to a life of torture by naming our son Charles," ThrowRA_Names12 wrote in the message.
"We decided on the name Cian because it is similar enough to Charles to honor him enough, but different enough that nobody will be suspicious," ThrowRA_Names12 continued.
CLICK HERE TO GET THE FOX NEWS APP
"His middle name will be Summit, after the Summit Lake in Indiana, a place that Charles and I loved to go camping in," ThrowRA_Names12 concluded. "Our baby is due in about 3 weeks."