Lululemon knows that a good workout can help boost some endorphins, and to help shed light on mental health, the store has teamed up with advocacy-focused fashion and lifestyle brand Madhappy to release a limited-time collection.
The good news? The pieces are currently available to shop, all over on Lululemon's website. The bad news? Styles and sizes are already selling out fast, so you're going to want to get shopping.
The collab includes T-shirts, cropped tank tops, smoothly color-splotched shorts, longline bras, packable running jackets, half-zips and accessories like water bottles, sling bags and a yoga mat. Men's clothing starts at $68 for running T-shirts, and the women's collection starts at $54 for the cropped tank.
Here are some of our faves from the collection.
These colorful shorts have soft splotches of color on lightweight fabric that won't hold you back while you're on your run or training — and the 4-inch inseam gives you plenty of flexibility for moving.
This feather-light jacket is water-repellent and can pack down into an armband to keep your hands free when you want to take it off.
This longline bra is perfect for layering under running jackets or wearing alone for Pilates — the calm blue reflects that blissful state after burning some serious calories.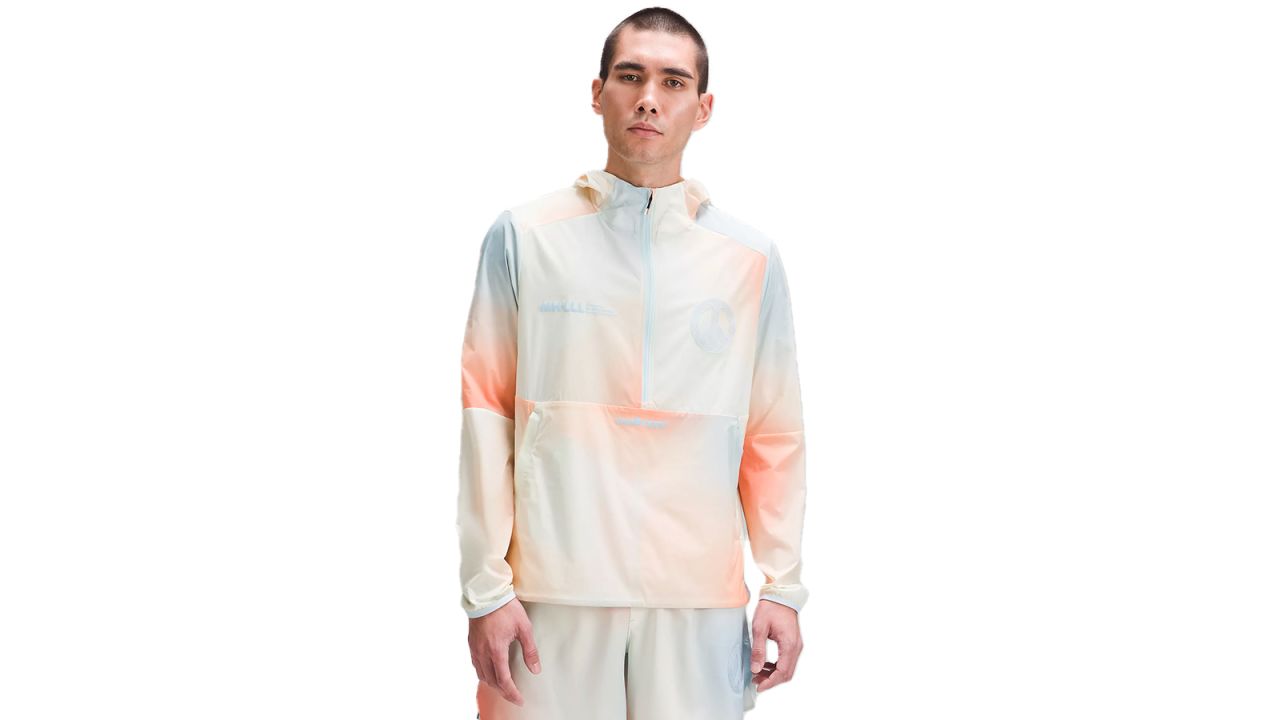 This lightweight running jacket has a soft, cloudy pattern of colors in shades that'll put a smile on your face on gray mornings.
Perfect for weekends or workouts, these joggers have the Madhappy logo and are made from Anti-Stink fabric so you can wear them longer between washes.