Khloé Kardashian is airing out her mom, Kris Jenner, big time.
In a preview for an upcoming episode of "The Kardashians," the Good American founder verbally dukes it out with Jenner over her mistakes.
"Whenever you're ready to admit to me that you fucked up big time with me," Kardashian says to her mother in the preview that aired Oct. 12.
Jenner retorts, "I did not fuck up big time."
The third-eldest daughter in the Kardashian-Jenner clan then fired off on the momager over her lack of communication skills.
"I'm never fucking heard. We put a Band-Aid over a bullet hole," she continued.
Jenner quickly shut her down, adding: "No, you misunderstood. You're just somewhere else, you're spiraling."
But the drama ramped up even more from there.
In a separate scene, Kardashian seemingly blasted Jenner for cheating on her dad, attorney Robert Kardashian Sr., whom Jenner was married to from July 1978 to March 1991.
Back in 2020, Jenner admitted to cheating on her husband with Todd Waterman. Jenner and her first spouse welcomed four children together: Kourtney, 44, Kim, 42, Khloé, 39, and Robert Kardashian Jr., 36, during their marriage.
Jenner called her infidelity her "biggest regret" while appearing on designer Diane Von Furstenberg's podcast, "InCharge With DVF."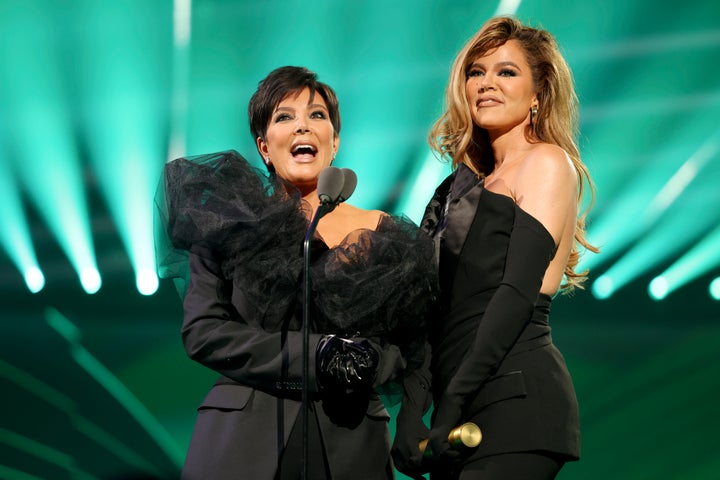 Shortly after Jenner's divorce from Kardashian was finalized, she tied the knot with the former Olympic gold medalist who now legally goes by Caitlyn Jenner in April 1991.
The pair, who share two daughters Kendall, 27, and Kylie, 26, later announced their separation in 2013.
Jenner's tough conversation with her daughter appeared to happen while the two were discussing Tristan Thompson, the father of Khloé Kardashian's two kids, who famously made headlines for his infidelity and paternity scandal.
In the teaser, just moments before, Kardashian tells Thompson that she thinks they "have more things to work out."
In a confessional, she admitted, "Where I am at with Tristan has nothing to do with what I expect my family members to do."
While Kardashian spoke with Jenner about her point of view on the Thompson drama, she suddenly asked her mom, "What was your mindset when you cheated?"
Clearly taken aback by the question, Jenner replied, "You're asking me?" to which Kardashian briskly doubled down: "Who the fuck else am I talking to?"
While appearing on "The Ellen DeGeneres Show" in September 2020, Jenner gave her two cents on the possibility of Kardashian and Thompson rekindling their romance following their split in 2019.
"You never know around here," Jenner teased after DeGeneres commented that the two were "hanging out a lot."
She added: "I never count anybody out … you never know what's going to happen."
New episodes of "The Kardashians" are released every Thursday on Hulu.