An IDF veteran and father of four living in the U.S. has re-enlisted and returned to Israel to join his daughters in the fight against Hamas. 
Boaz Arbel, who served in the Israeli Air Force for 22 years, joined "FOX & Friends" Friday from Tel Aviv after leaving his home in Massachusetts to serve alongside his children. 
"It's not an easy time for anyone, and I decided that I cannot just stay in my comfort at home in the Boston area, but I have to do something to protect my family, to protect my nation, and specifically my four daughters who grew up in the Boston area, and volunteer to go and take part in the IDF. So here I am to do what's right," Arbel said.
NETANYAHU SAYS 'HAMAS IS ISIS' AS ISRAEL PREPARES FOR GROUND INVASION OF GAZA
The veteran acknowledged that it will not be an "easy landing back" into service, but said he has an important role to play in the war effort.
"I was assigned to the Israeli Air Force headquarters in Tel Aviv to be a coordinator between the Air Force and the ground forces in the frontlines to make sure, among others, that no innocent people… are being hurt, and we just hit the right targets, only hit the terrorists and their bases. So that's something even an oldie like me could do. So I'm doing as much as I can to help."
The father exuded pride in his daughters' service and commitment to his homeland.
"My wife and I, who works for Friends of the IDF, we grew up very strong individuals, very strong young women that do what they believe in, do the right things… volunteering to give their fair share to the Jewish nation and the Israeli state, and to become part of something that is bigger than them. They always have the time to go back to college and to keep on in adult life when the time is right and when peace is here."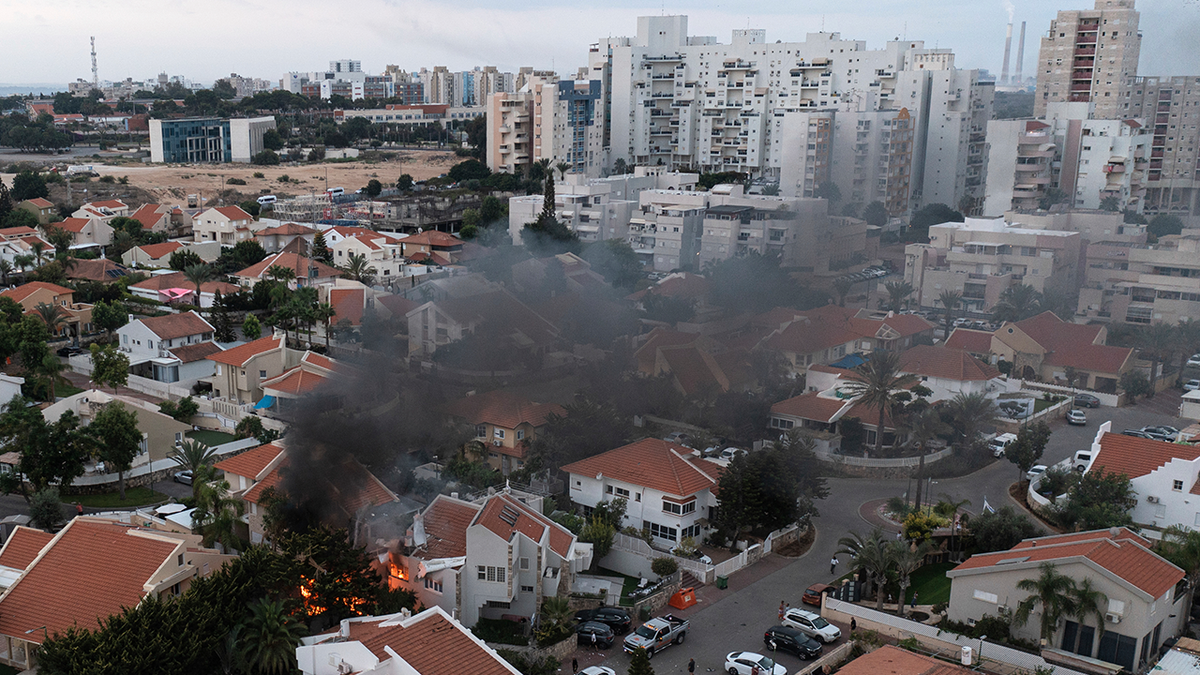 Chicago resident and IDF reserve soldier Ilan Kedar is also returning to Israel to help the fight.
"There's nowhere else in the world right now where I need to be," Kedar told "FOX & Friends First" Friday.
"The will of the Jewish people cannot be denied… There's hundreds of people just like me waiting to get on a plane to get to Israel, from all over the world."
More than 1,300 Israelis were killed and thousands more wounded when Hamas launched a surprise terror attack on the Jewish state Saturday. As many as 150 people are believed to have been taken captive by terrorists and held in Gaza, according to Israeli authorities.
CLICK TO GET THE FOX NEWS APP
Israel has called up some 360,000 military reservists to respond to the Hamas-led terror campaign. Those forces have gathered on Israel's border with Gaza ahead of a possible full-scale invasion to reclaim the hostages and eliminate Hamas terrorists.
Fox News' Greg Norman and Chris Pandolfo contributed to this report.
For more Culture, Media, Education, Opinion, and channel coverage, visit foxnews.com/media