Cam Newton has just dropped a big hint regarding his NFL future, and it leaves the door open for him to be able to sign for a team for the upcoming season.
The former MVP was one of the most fearsome players in his prime but has since seen his star wane. After failing to live up to the unenviable job of replacing Tom Brady with the New England Patriots, he returned to the Carolina Panthers in 2021. However, he could not recapture the form that had made him the team's undisputed star and sat out the entire 2022 NFL season without finding a team.
Cam Newton has now opened up about the possibility of playing as a backup for an NFL franchise. Having someone with his body of work on any team is a huge positive. A former MVP sitting on the bench would be a great reference point for many starting quarterbacks, and coaches will feel comfortable having such an experienced backup.
•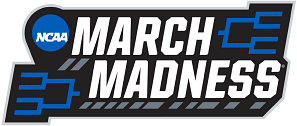 Newton even laid out the quarterbacks he is willing to sit behind in order of preference.
Cam Newton mentions Deshaun Watson as his first choice to back up
Cam Newton began by saying that he still believes there are not 32 quarterbacks in the league better than him, highlighting that he still hopes to be a starter somewhere. Failing that, he said that Deshaun Watson of the Cleveland Browns is someone he could potentially start behind.
"I know a lot of people have a lot of things to say in regard to my future in the NFL," Newton said. "And I wanted to set the record straight by saying this is how I feel: There ain't 32 guys, that's better than me. But I also know that I could also be a backup, and I'm willing to be a backup.
"Players that I will back up. No. 1, I'll back up Deshaun Watson. It goes without saying me or Deshaun Watson's relationship, I've grown to admire the person, the athlete, that he is going through a lot of turmoil. But I believe … that that's behind him."
Deshaun Watson endorsed the idea, calling the former MVP "family." There seems to be a good dynamic between them that can make this work.
Cam Newton also said that his second and third choices to sit behind would be Lamar Jackson and Justin Fields of the Chicago Bears.
"My No. 2 person will be wherever Lamar Jackson decides to go. No. 3 will be Justin Fields."
It goes to show that even though the former MVP has a high estimate of himself and believes that he is capable of leading a team, he is currently looking to find an entry back into the NFL first. Notably, Cam Newton seems willing to be on any team that has a dynamic dual-threat quarterback like him, so he can immediately jibe with the playing style that brought him so much success.
Edited by Joseph Schiefelbein