Hundreds of U.S. families are stranded in Israel without a safe way home after most major airlines canceled routes out of the country and U.S.-bound flights remain unavailable following Hamas' vicious terrorist attack in the region.
Several thousand Americans traveled to Israel in late September to celebrate the holiday of Sukkot, which spans over several days and has become a popular time for Jewish families to visit the Holy Land. For many in Jerusalem, the holiday celebrations were interrupted by air raid sirens signaling incoming missiles in the region, forcing them to take refuge in designated bomb shelters in their hotels or apartments. 
Orthodox Jews there had been off electronics, including their cell phones, and had not known the extent of the bloodshed in southern Israel until Sunday evening when the holiday concluded. That's when they learned the harrowing details of Hamas' massacre on Israeli civilians and were informed that their flights home had been canceled indefinitely. 
They spent the next several hours scrambling for alternative flights to no avail. Many of them were forced to accept the dreaded reality: They were now stuck in a region bracing for war.
HAMAS BRUTALITY AGAINST ISRAELI INNOCENTS SHOCKS THE WORLD'S CONSCIENCE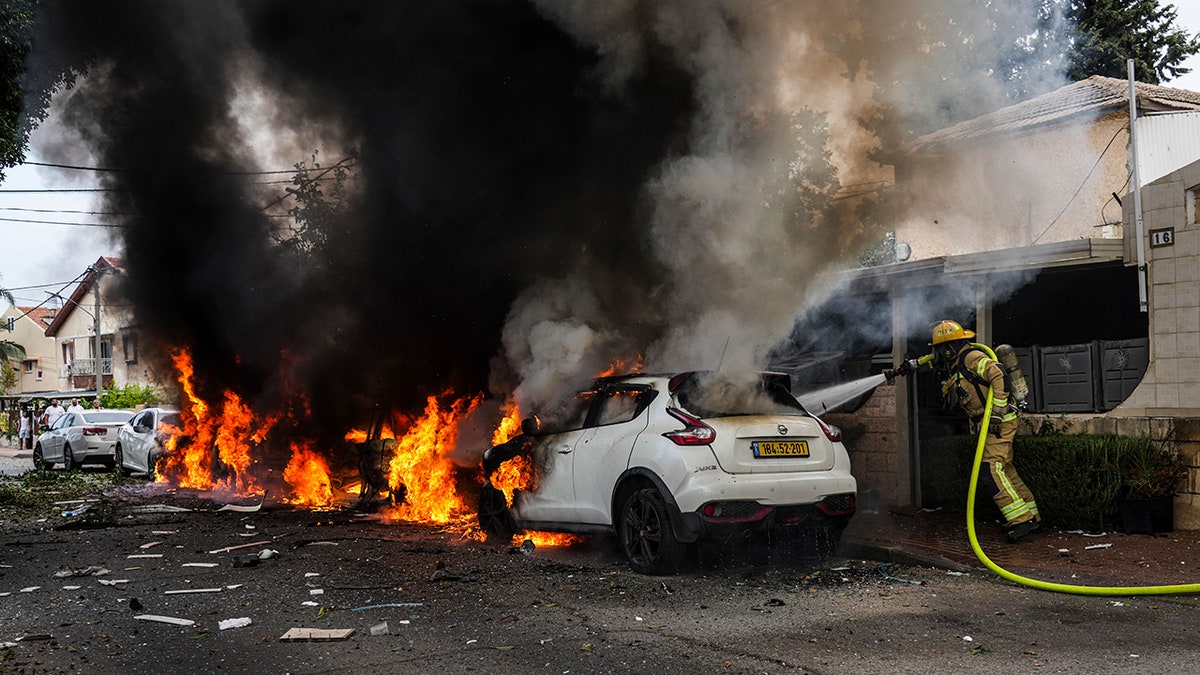 "This whole ordeal has been unimaginably stressful," Moshe K., a resident of New Jersey who was visiting Jerusalem with 10 family members, told Fox News Digital. "I'm embarrassed of how the State Department has done nothing thus far to get us home other than collecting tens of thousands of names of stranded Americans who can't get a flight out."
Moshe was scheduled to return home on October 9, two days after Hamas launched its brutal attack in southern Israel, murdering over 700 civilians. He said he fears his family will be stuck in Israel for several more days if the U.S. State Department doesn't intervene. 
When he's not frantically searching for flights home, Moshe and his family, including his children, elderly parents and young grandchildren, have been spending the past three days in and out of bomb shelters in their rented Jerusalem condo as air raid sirens continue blaring across the country.
Moshe said he was told that Switzerland, Poland, Brazil and other European countries have sent charter planes to evacuate their citizens from the war-torn territory, but Americans have received no word from the consulate about an evacuation plan. U.S. families and individuals have been instructed to fill out an online form requesting help from the State Department, but most of them have not heard back.
AT LEAST 22 AMERICANS, OVER 1,200 ISRAELIS DEAD IN HAMAS WAR
"While I fully understand that the State Department also has to sadly deal with killed and captured Americans, they have sufficient manpower to assign people to handle that aspect as well as the evacuation plan. The fact that 80 hours later, absolutely no word has come out as to what that plan is or concrete steps being taken to evacuate thousands who are stranded, is absolutely appalling," Moshe said.
"Not a word about their 'evacuation plan', that at this point looks like it could take a week or so. They should be ashamed," the worried father said on Monday.
Many other stranded Americans expressed a similar sentiment.
A resident of Clifton, N.J., who asked to be identified only as Rivkie, traveled to Israel with her family at eight months pregnant for the holidays. Her doctor cleared her for international travel because she was scheduled to return home before the start of her ninth month, but with no available return flights or assurances from the U.S. government, Rivkie fears she will be forced to remain in Israel and deliver her baby in a hospital already overwhelmed with wounded war victims.
"This has been so hard on my family, I'm pregnant and I'm slowly running out of days to fly home," she said. "Why isn't the U.S. government doing more to help us? European airlines are working to bring their citizens home."
TREY YINGST WALKS THROUGH ISRAELI HOME ATTACKED BY HAMAS: 'MOST HORRIFIC THING I HAVE EVER SEEN'
Rivkie said she's worried how her young toddlers are processing the chaos, anxiety and deep sadness in the air.
"I'm worried about my kids. This has been traumatic. I took them outside today, and they asked if there will be another 'boom boom' soon. They cry every time we have to run into a shelter," she added.
'I'm worried about my kids. This has been traumatic. They cry every time we have to run into a shelter."

— Rivkie, Fox News Digital
Many Americans trapped in Israel have been glued to their phones and computers in the hopes of a return flight opening up. If anything does become available, they are booking several flights at a time only for them to be canceled hours later. Some Americans have managed to leave the country with flights headed to Europe and then booked a connecting flight to the U.S. from there.
Chana Rowe, a resident of Queens, N.Y., told Fox News Digital that she has been staying at a hotel in Jerusalem with her family since her flight to JFK this week was canceled. They have been advised not to leave the hotel unless necessary and have spent most of their days holed up in their rooms desperately searching for connecting European flights or private charters to bring them home.
"The past few days have been a nightmare, in so many ways," Rowe said. "We've had to run into the shelter multiple times. It is scary to think that it could be several days before we can leave as the airlines continue to cancel most flights."
"We are all changed forever. I can't fathom going back to normal life."

— Chana Rowe, Fox News Digital
 "My family and I will never forget this time. We are all traumatized to say the least. There are young children with us who cannot fully grasp what is going on but the devastation, horror and fear in the air is palpable. We are terrified to go outside but we don't feel completely safe in the hotel either. We are not sure where it is safest," she added.
Rowe said her family has received no support or communication from the U.S. consulate.
"The U.S. government has not provided any means of support for the Americans that are stuck here," she told Fox.
For some Americans stranded in the region, there is a deep sense of guilt felt by those trying to leave while their relatives, many of them residents of Israel, stay behind to face the war. The conflicting feelings among the Jewish Americans there – a longing to remain in Israel to support the Jewish State, while fearing for their own safety – has been weighing heavily on them.
GOP LAWMAKER RESCUES AMERICANS FROM WAR ORDEAL IN ISRAEL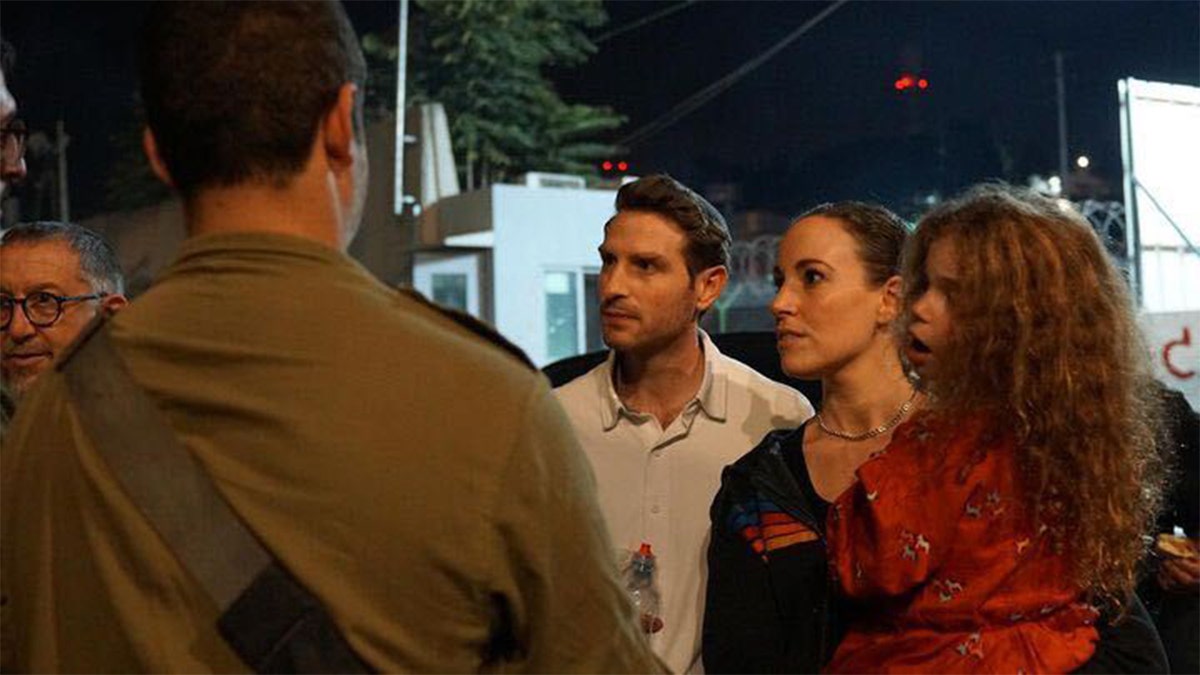 "Seeing what Hamas is doing to our fellow Jews is absolutely horrific. Anyone who doesn't view these actions as acts of pure evil and hatred is inhumane," Rowe said. "We are all changed forever. I can't fathom going back to normal life once we do return the New York. I can't stop thinking about the lives that were taken, those kidnapped, the women and teenagers that were raped, held hostage, for being Jewish. The whole world should be supporting Israel and should be helping out in any way they could."
"We're scared, we don't know what to expect every time we run into a bomb shelter," she added, "and at the same time, we are filled with deep sadness and feel sick to our stomach for our brothers and sisters just a few hours away who were brutally murdered or are grieving the loss of loved ones."
Shai Albrecht, a personal trainer and Instagram fitness influencer from Maryland, traveled to Israel for the holidays with her husband and three children, ages five, seven and nine with a scheduled return flight on Monday. Her flight with United Airlines was canceled indefinitely. Albrecht and her children have been using their unplanned time in Israel to support the IDF soldiers who've been deployed, buying meals and fundraising for them when they're not rushing into a bomb shelter.
"We have now had to go into the shelters many times. We have heard about this as American Jews, but to experience it is completely different," Albrecht said. "There is a fear and sense of insecurity all the time, even when the sirens were not going off. I never realized that I could be so nervous using the bathroom. I keep thinking, if the siren goes off now, will I be able to… grab my kids and get them all in the shelter in 30 seconds? My son seems most impacted, he constantly wants to check the Red Alert App and look outside for missiles," she told Fox News Digital.
Like Rowe and others, Albrecht said she too has been grappling with conflicting feelings of guilt, fear and trepidation.
"This may be a war-torn country, but it is also my country as a Jew," she told Fox. "But, I'm also scared. I simultaneously want to run home to my quiet farm in the U.S., but also stay and support my family  – literally and figuratively, in Israel. I have a lot of deeply conflicting feelings of fear, guilt, and trepidation for what may come tomorrow."
 "I simultaneously want to run home to my quiet farm in the U.S., but also stay and support my family."

— Shai Albrecht, Fox News Digital
Albrecht said she trusts that the U.S. government will assist "if it gets to the point that our lives are in danger. Depending on how tonight and tomorrow are, I fear that this may get much worse," she told Fox.
"Again, I am deeply conflicted, I know that I have the privilege to leave in a way my Israeli cousins do not, but also know that the kids school started today and they are missing their home, their friends, and their sense of normalcy. This has given us all a newfound sense of appreciation for the tenacity and dedication of Israelis," she added.
Until they can return home, Albrecht said she and her family will do their "best to support the Israeli people and show our children that in times of national crisis each of us, no matter where we are located, must step up to help."
CONGRESS URGES STATE DEPARTMENT TO USE CHARTER FLIGHTS TO EVACUATE AMERICANS FROM ISRAEL
A source familiar with the situation told Fox News that the State Department is working on arranging flights to bring stranded Americans home as soon as possible.
The Department is "acutely aware of the currently limited capacity on commercial flights and the high demand from U.S. citizens wanting to depart," a department spokesperson told Fox News.
"The State Department has teams communicating 24/7 with U.S. citizens and providing them assistance through phone calls, an online form, and the Smart Traveler Enrollment Program," their statement reads. "Our goal is to assist U.S citizens who want to leave Israel with a safe means of doing so," they said. 
At this time, the State Department encouraged U.S. citizens to "take advantage" of commercial flights that involve transiting a third country if they are unable to book a direct flight to the United States.
"In order to meet high demand for flights, we are also exploring other contract options by air, land, and sea to nearby countries," the department said, adding that they will continue to provide updates to U.S. citizens who have registered via their online form as information becomes available.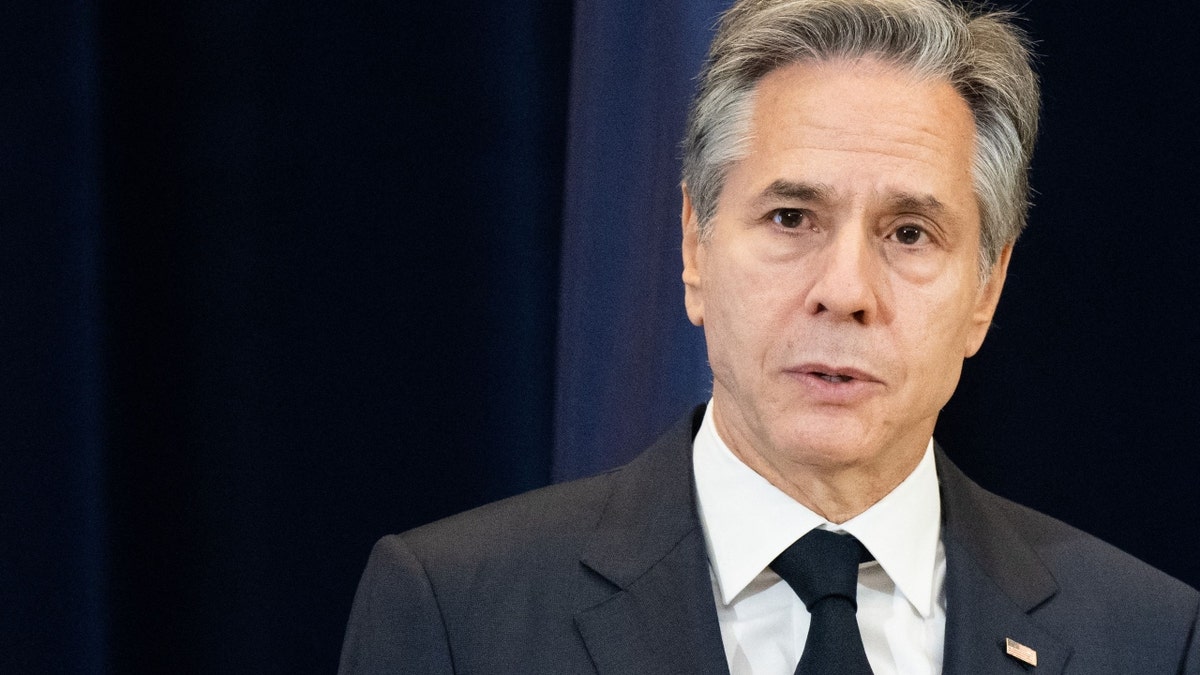 The statement comes a day after members of Congress urged Secretary of State Antony Blinken to do everything possible to evacuate Americans out of Israel.
Included in the request to Blinken was a push to charter flights out of Israel, as airlines have canceled most flights out of Ben Gurion Airport in Tel Aviv, Israel.
STATE DEPARTMENT EXPLORES OPTIONS TO GET US CITIZENS OUT OF ISRAEL WARZONE
"As the number of casualties continue to rise, our constituents who remain in Israel fear for their lives," the letter to Blinken reads. "We ask that you consider charter flights and military options for evacuation, simultaneously. At this harrowing moment in Israel's history, it is more important than ever that every American who is looking to return home has the opportunity to do so."
Hamas-led forces poured over the Israel-Gaza border on Saturday while residents were sleeping, dragging people, including women and children into the streets, taking some hostage while beheading and brutally murdering others. More than 700 Israelis, including men, women, children and the elderly, were indiscriminately killed in one day — the largest terror attack in a single day in Israel's history.
Two days later, Israel's military discovered many scenes of unspeakable bloodshed perpetrated by Hamas.  
The Hamas attack shocked Israel and the global community and has sparked a war on the Palestinian terrorist organization. More than 1,200 Israelis have been killed, and 25 Americans have been confirmed dead, with others still missing.
The U.S. Embassy in Jerusalem told Fox News Digital that U.S. citizens seeking to be in touch with the U.S. Embassy in Israel should visit the website cacms.state.gov/s/crisis-intake or call +1-833-890-9595 and +1-606-641-0131. Any notifications from the Embassy can be found at https://il.usembassy.gov/category/alert/. 
CLICK HERE TO GET THE FOX NEWS APP 
For more Culture, Media, Education, Opinion, and channel coverage, visit foxnews.com/media.