Jrue Holiday has sensationally been included in the Milwaukee Bucks trade package for Damian Lillard. The 2x All-Star guard was integral to the team's 2021 championship run, his debut season. Holiday rose to prominence with the franchise. He recently even expressed his desire to play for the Bucks until retirement.
"Would love to," he said in an interview with Milwaukee Journal-Sentinel. "Before I even won here I think I said I'm a Buck for life and I mean that like deep in my heart. I don't want to play for any other team. I think we have a chance to continue to do great things as the Bucks team and organization so I want to be in Milwaukee."
Holiday is on a four-year $134 million deal he signed with the Bucks in 2021. His contract runs through 2025. The Bucks did seem to enjoy this partnership after the success they had found with the former Pelicans star as their lead point guard. It was viable for Holiday to believe he would've retired in Milwaukee.
•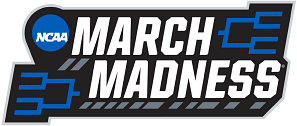 However, that's likely no longer a possibility if he plans to hang his sneakers in 2025. Holiday got traded to the Portland Trail Blazers in this three-team deal, including the Phoenix Suns. However, the latest reports from ESPN's Adrian Wojnarowski indicate that the Trail Blazers are exploring their options about trading the veteran point guard.
Jrue Holiday expected to have a lot of suitors
Jrue Holiday remains an invaluable piece for any contending team. He proved his mettle with the Bucks over the last three years, helping them to a championship in his debut season, a conference semis run and then leading them to the league's best record last year.
The Trail Blazers are likely doing the smart thing here by moving him to another team, as they will get valuable assets in return as young players or draft picks. According to The Athletic's Shams Charania, the Boston Celtics, Toronto Raptors, and Miami Heat are among the teams interested in Holiday.
Meanwhile, the Philadelphia 76ers are also exploring a reunion with the guard, as per the team's beat writer Kyle Nubeck. Jrue Holiday is a versatile guard who is an excellent defender, probably one of the top three perimeter stoppers in the NBA.
Trading for him makes a ton of sense for any contender out there as he brings tremendous balance on both ends of the court.
Also read – Jrue Holiday contract: Exploring former Bucks star's deal details