Following a 3-0 start to the season that completely took over the conversation around the sport, Deion Sanders' Colorado Buffaloes have now lost two games in a row after losing to No. 8 USC 48-41 in Week 5. 
For the second consecutive week, the Buffaloes defense failed to put up a fight in the first half, heading into halftime down 34-14 after facing a 35-0 deficit against Oregon in Week 4.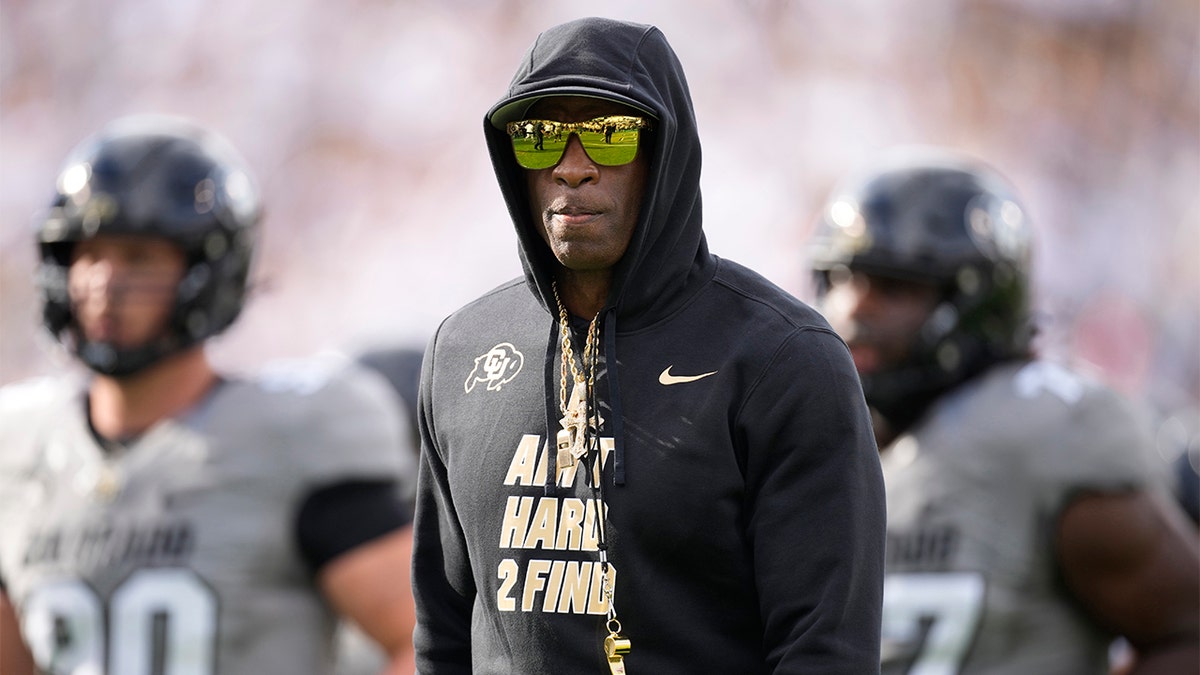 Without the services of Travis Hunter and Shilo Sanders, reigning Heisman Trophy winner Caleb Williams threw all over the Buffaloes, completing 30 of 40 passes for 403 yards, six touchdowns, and one interception. 
DEION SANDERS, COLORADO ENTER HALFTIME DOWN BIG FOR SECOND CONSECUTIVE WEEK
"Caleb is playing at a high level. Had a couple that we would love back there at the end that we don't typically make," USC head coach Lincoln Riley said postgame. "The guy continues to perform for this team. So, proud of his progress and the rest of the team has to keep coming along."
USC's offense scored touchdowns on five of its first seven possessions in the first half, while Colorado missed a field goal and quarterback Shedeur Sanders threw an interception that USC turned into points. 
The Buffs came out of halftime with renewed energy, cutting the lead to just seven with under two minutes remaining in the fourth quarter. Colorado's defense was much improved after the half, but Colorado failed to get the onside kick following the late score, allowing USC to run out the clock.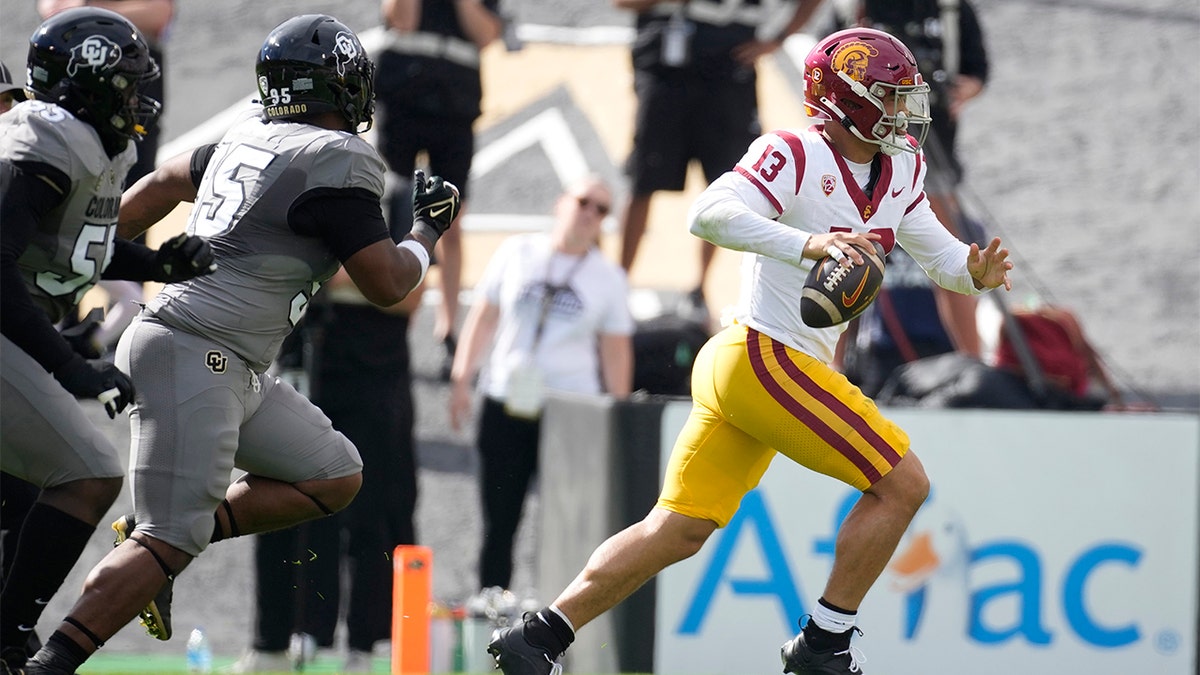 "Played a great first half. Didn't play very good in the second half," Riley said. "The offense got stalled out, we gave up some big plays defensively where we just simply didn't tackle. 
CLICK HERE FOR MORE SPORTS COVERAGE ON FOXNEWS.COM
"Give Colorado credit. They fought back. The crowd in here was awesome today."
Entering the game, the Colorado defense was allowing the most points and yards per game in the Pac-12. USC finished the day with 498 yards of total offense. 
Sanders threw for 371 yards and four scores while Colorado's offense gained 564 yards on the day. 
The Colorado hype train was moving at lightning speed after Sanders started the year 3-0 following the Buffaloes' 1-11 campaign in 2022.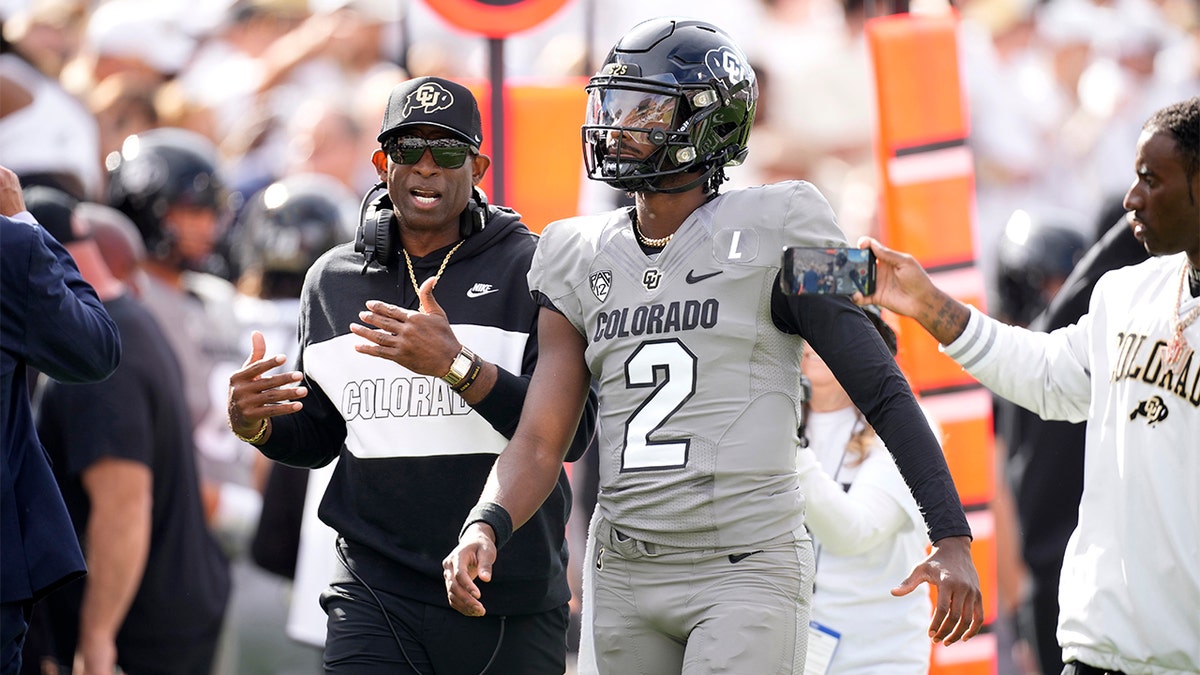 CLICK HERE TO GET THE FOX NEWS APP
Against Colorado State in Week 3, both FOX's "Big Noon Kickoff" and ESPN's "College Gameday" were on the Boulder campus for Colorado's overtime victory. 
Sanders was the toast of college football as the results of his incredible roster flip – 68 new scholarship players on the roster – was on full display. 
But the Pac-12 is loaded, and two of the top teams in the conference showed that Sanders' turnaround in Boulder will take more than just one year. 
The Buffaloes head to Tempe to take on Arizona State in Week 6.