Air Canada faces accusations of racism and discrimination after barring Ketty Nivyabandi, the head of Amnesty International Canada, from a flight to Mexico City for a conference last Thursday.
Nivyabandi, who is a permanent Canadian resident with official refugee status, was set to leave from Ottawa International Airport when the Air Canada agent became confused when she presented a government-issued refugee travel document instead of a Canadian passport – which Mexican authorities later confirmed are the only legally required documents for entry, according to a report from CBC News.
USA POWERLIFTING MUST LET TRANSGENDER ATHLETES COMPETE IN WOMEN'S DIVISION AFTER LOSING DISCRIMINATION CASE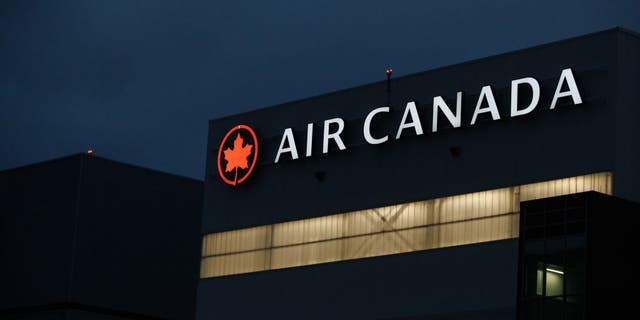 Nivyabandi, who is originally from Burundi but lives in exile in Canada, claimed she had never had a similar hurdle before, but the agent assisting her at check-in this time did not appear to be familiar with the document she used to prove her status as a legal resident.
"I'm not the only one who has experienced this, it's a pattern," Nivyabandi claimed, according to the outlet.
In a post made to Twitter after the incident took place, she said she was eventually kept from boarding because she didn't have a Mexican visa.
"I just left the Ottawa airport where I was denied to board my flight to Mexico City by @AirCanada. I was held at the counter for an hour, eventually denied to board because I do not have a Mexican visa," she tweeted.
BRIAN FLORES OPENS UP ABOUT RACIAL DISCRIMINATION LAWSUIT: 'WE GOTTA CHANGE HEARTS AND MINDS'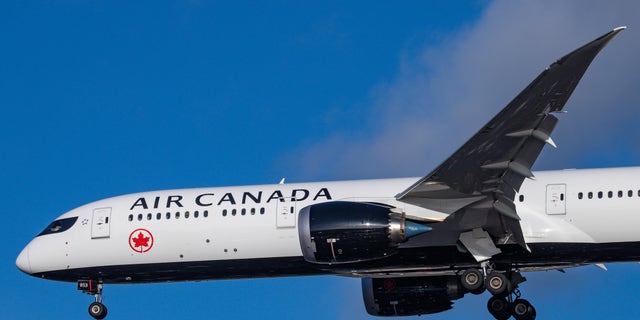 She continued in the thread, writing, "The Mexican embassy in Ottawa who I contacted thereafter confirmed this in writing. This is an unacceptable discrimination @aircanada. I am missing an important work conference, was not only inconvenienced but deeply humiliated… I was the victim of racism, discrimination and sheer incompetence."
Nivyabandi continued, alleging the eyes of the agent she spoke with "lit up" and he exclaimed "this may help!" when she noted she was born in Belgium.
She criticized the agent for exhibiting a "clear bias" toward European travelers, and tacked on praise for the Embassy of Mexico in Canada for reassuring her she had the sufficient documents to travel. 
Erika Guevara-Rosas, the Americas director at Amnesty International slammed the incident in a statement published on the organization's website. 
"It's outrageous and unacceptable that Air Canada have refused to allow Ketty Nivyabandi to board her flight, despite her meeting all the legal requirements to travel to Mexico. Air Canada staff at the Ottawa airport treated Ketty in a discriminatory and racist manner, humiliating her and preventing her from participating in an important human rights conference at her destination," Guevara-Rosas said, according to a statement published on the organization's website. 
"We demand a public apology from the airline and reparation for the harm caused, which must include immediately issuing her a new ticket to fly as soon as possible."
Fox News Digital reached out to Air Canada for comment.
"It is Air Canada's policy to treat every customer with respect and courtesy and this is how we responded to Ms. Nivyabandi's situation at Ottawa airport," the airline said.
CLICK HERE TO GET THE FOX NEWS APP
"Several of our agents worked hard to assist her so she could board her original flight, including by consulting Timatic, a repository maintained by the International Air Transport Association and used by global airlines to obtain information on national governments' entry requirements. These rules can be complex and may vary from country to country, particularly in instances where a customer is travelling on a less-commonly used type of document, such as in this instance, a refugee document. Timatic assists airline employees in determining the eligibility of customers to travel to destinations internationally and that is what we relied on in this situation."
Air Canada said it followed up with IATA and amended the Timatic system's information. The organization also confirmed they had apologized to Nivyabandi, refunded her flight cost and helped organize her travel for the following day.
"Air Canada recognizes the challenges refugees around the world encounter, and we have on many occasions supported the movement of refugees to places of safety, such as those from the Ukraine and Syria, and we help in humanitarian assistance efforts, such as in Haiti and, currently, Turkey, following earthquakes and other disasters. Additionally, we have award winning diversity, equity and inclusion programs and we have a demonstrated record of welcoming all people of any background as customers, employees and partners," the statement added.
Air Canada concluded by noting that transporting passenger without appropriate documentation can lead to penalties and can pose inconveniences for travelers.